Happy Monday one and all!  It's that time again...!
Some of you will already know that, after the success of reuniting a family with their mother's World War 2 air raid identity bracelet a month or so ago, I was sent another bracelet by someone who had seen the last story.  They asked if I could help reunite this bracelet with its family.  So, of course, I agreed.
This week's blog post is dedicated to my search for the family of Grace Wilson and how, through the power of sharing and caring, we managed to track down Grace's closest living relatives and return the bracelet to where it belongs.
So, as always, get yoursel' a brew and settle in for this weeks story...
---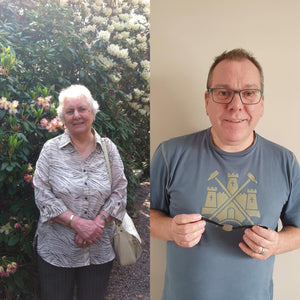 Wow!  What a week I've had.  If you read last week's blog 
post
, you will already know about my very special WW2 identity bracelet finds.  This week's blog is about what happened next! So, as always, get that kettle on, get those feet up and let me tell you about how a 
WW2 wartime identity bracelet find inspired me to track down a Romford girl's descendants.